Enhancing Wellness in 2023: Unveiling AI's Potential, Navigating Challenges, and Upholding Principles
August 20, 2023
9 Comments
Dr K Jayanth Murali

admin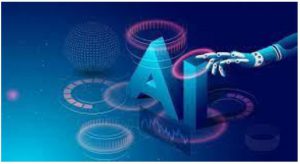 Introduction: Transforming Wellness with AI's Ascent
In the bustling landscape of technology, Artificial Intelligence (AI) stands as a beacon of innovation that's poised to reshape our world in remarkable ways. We are now stepping into a new AI era where the synergy of AI and wellness emerges as a dynamic and captivating frontier. The numbers speak volumes: AI is projected to contribute a staggering $15.7 trillion to the global economy by 2030, while the wellness industry flourishes as a colossal $4.5 trillion domain that encompasses the holistic spectrum of health and wellbeing. In this journey of exploration, we delve into the opportunities, challenges, and ethical principles that guide the transformative fusion of AI and wellness.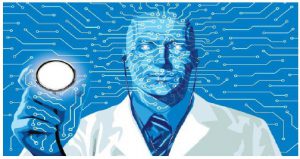 Opportunities: Pioneering a New Era of Wellbeing
Imagine a realm where AI is not just an enabler but a partner in our wellness journey. In healthcare, the integration of AI empowers predictive analysis, disease detection, and personalized treatment plans. Case in point: early detection of anomalies in medical imaging, a realm where AI-powered algorithms analyze vast datasets with precision beyond human capabilities. Moreover, fitness and nutrition are redefined through wearable devices that monitor vital stats, provide instant feedback, and encourage proactive lifestyles. The fusion of AI with mental health therapy platforms extends accessibility and anonymity to those in need, fostering well-being on a global scale.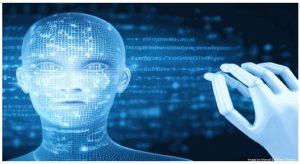 Challenges: Navigating the Terrain of Ethical and Practical Complexities
While the prospects are tantalizing, AI's voyage into wellness is not devoid of challenges. The human touch can never be fully replaced, and the ethical implications are intricate. The intricate dance between data privacy and AI's data-driven prowess is a significant concern. The paradox of sharing personal data for enhanced wellness clashes with the fundamental right to privacy.
Furthermore, the risk of algorithmic bias raises questions of fairness in healthcare outcomes. What if AI perpetuates disparities that already exist? Striking a balance between AI's prowess and ethical considerations is a tightrope that we must walk with meticulous care.
Principles: Anchoring AI Wellness in Ethical Foundations
As we embark on this transformative journey, ethical principles stand as our guiding stars. The World Health Organization (WHO) sets the stage with six core principles for AI in health: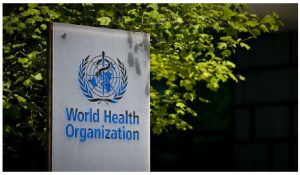 1. Protecting Human Autonomy: Empowerment Amidst Innovation
This principle underscores the essence of human agency even in an AI-driven landscape. It emphasizes that while AI can offer insights and suggestions, the ultimate decisions should remain in the hands of individuals. AI should act as a tool to enhance choice, not dictate it. For instance, in healthcare, AI can analyze a patient's medical history to recommend treatment options, but the final call should always be made by the patient in alignment with their values and preferences. This principle safeguards the respect for human autonomy, ensuring that technology amplifies our choices rather than overshadowing them.
2. Promoting Human Well-being and Safety: AI as a Guardian of Health
Here, AI's role is to augment human well-being without compromising safety. AI can process an immense volume of medical data, aiding in early disease detection and treatment optimization. However, it's crucial that AI's suggestions are grounded in clinical accuracy and safety standards. For example, AI in diagnostics should be thoroughly validated to ensure that the
outcomes it provides are aligned with medical best practices. The principle places paramount importance on maintaining the health and safety of individuals while leveraging AI's capabilities.
3. Ensuring Transparency, Explainability, and Intelligibility: Piercing the 'Black Box'
AI, often criticized for its opaque decision-making, encounters a transformation here. The principle insists on transparency – the ability to understand the reasoning behind AI-driven decisions. When an AI suggests a treatment plan, it should be able to explain why that recommendation was made. This not only builds trust between individuals and AI systems but also enables healthcare professionals to make informed judgments. The concept of 'explainable AI' becomes pivotal, ensuring that the inner workings of algorithms are comprehensible to both experts and the layperson.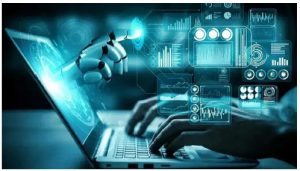 4. Fostering Responsibility and Accountability: Navigating the AI Landscape
As AI's influence grows, so does the accountability of those involved. From developers to healthcare providers, all stakeholders must acknowledge their responsibility in ensuring AI's positive impact. For instance, when designing AI-powered wellness apps, developers must ensure the accuracy of information provided and the security of user data. Likewise, healthcare professionals must exercise due diligence when integrating AI into diagnosis and treatment plans. Accountability safeguards against errors, misuse, and misinterpretation, maintaining the trustworthiness of AI's applications.
5. Ensuring Inclusiveness and Equity: Bridging Divides
AI's promise should be accessible to all, transcending socioeconomic divides. This principle compels us to ensure that AI-driven wellness solutions cater to a diverse spectrum of users. For instance, in remote or underserved areas, AI-powered telemedicine can extend healthcare access. However, we must address issues like language barriers, cultural sensitivities, and tech literacy to avoid exacerbating existing inequalities. By making AI's benefits universally available, we safeguard that technological progress doesn't inadvertently deepen disparities.
6. Promoting Responsive and Sustainable AI: Adapting to Tomorrow's Needs
In a rapidly evolving landscape, AI must be designed with adaptability and sustainability in mind. Wellness needs shift over time, and AI must remain relevant and responsive. An AI system designed for mental health support should be able to evolve as our understanding of mental well-being advances. Sustainability ensures that AI is built on ethical, ecological, and societal foundations. It must evolve responsibly, steering clear of obsolescence and minimizing its environmental footprint.
In essence, these six principles weave a tapestry of ethical considerations that guide the marriage of AI and wellness. By upholding these principles, we ensure that the AI revolution in wellness is a force for good, enhancing our lives without compromising our values, well-being, or individuality. In a landscape where technology's growth knows no bounds, these principles act as our compass, ensuring that humanity remains at the heart of innovation.
Conclusion: Crafting the Future of Wellness with AI and Heart
The confluence of AI and wellness ushers us into an era where possibilities are boundless, but challenges demand astute consideration. The heart of this transformation rests on aligning AI's power with ethical underpinnings. The journey ahead requires not just technology but empathy, not just algorithms but human insight. As we embrace the potential of AI to enhance wellness, we must tread thoughtfully, leveraging its prowess while safeguarding the principles that uphold human dignity. So, as we stand at this crossroads, let us harness the magic of technology and channel it towards a future where wellness is not just a goal but a shared reality.
Engage, question, and evolve. How do you envision AI's role in shaping wellness? Let's unravel the possibilities together.
#AIandWellness2023 #EthicalTechAdvancement #WellnessRevolution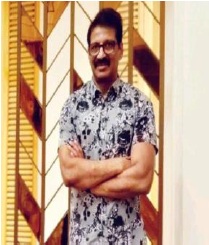 Dr K. Jayanth Murali is a retired IPS officer and a Life Coach. He is the author of four books, including the best-selling 42 Mondays. He is passionate about painting, farming, and long-distance running. He has run several marathons and has two entries in the Asian book of Records in full and half marathon categories. He lives with his family in Chennai, India. When he is not running, he is either writing or chilling with a book.